Testimonials
We are writing this to very highly recommend Peter Weiss and his team as architect for your new home.  After having spent two years with another architect team, we switched to Peter and found out how much better the whole process can be.
Here's what we can say about the process with Peter.   Having spent two years with the first architects we had a good idea what we wanted but there were still plenty of challenges fitting it all into our desired square footage.  Peter listened carefully and his initial draft plan was on target with achieving both functional and aesthetic considerations (we are on the bay and wanted certain views).   But we did decide on some major changes and immediately saw that Peter was challenged and not offended (versus other architect).  This continued as we fine tuned needs and design issues.  It was great to never hear "oh not sure we can do that," and furthermore to have turn around changes within days.  This was primarily due to Peter's brilliant capabilities which sometimes allowed him to redesign on the spot.  Besides aesthetics he is on top of all of the technical and many building considerations.  In addition, Peter was incredibly patient when we changed our mind and was always receptive despite frequent changes.
We have had our construction plans since September (2016) and even afterwards Peter has been available to make changes and consult with, in our case even flipping the house design!
Clearly,  I have gone into this detail to let people know how great an architect Peter is but also to help you not make the mistake we did and to understand how important the design process is versus the wow factor of website pictures or houses you admire.    Experience, ability to listen to your needs, commitment, and expertise is what matters!  Peter and his team have it all.  We couldn't be happier with our final design.
Kathy and Paul Crits-Christoph
---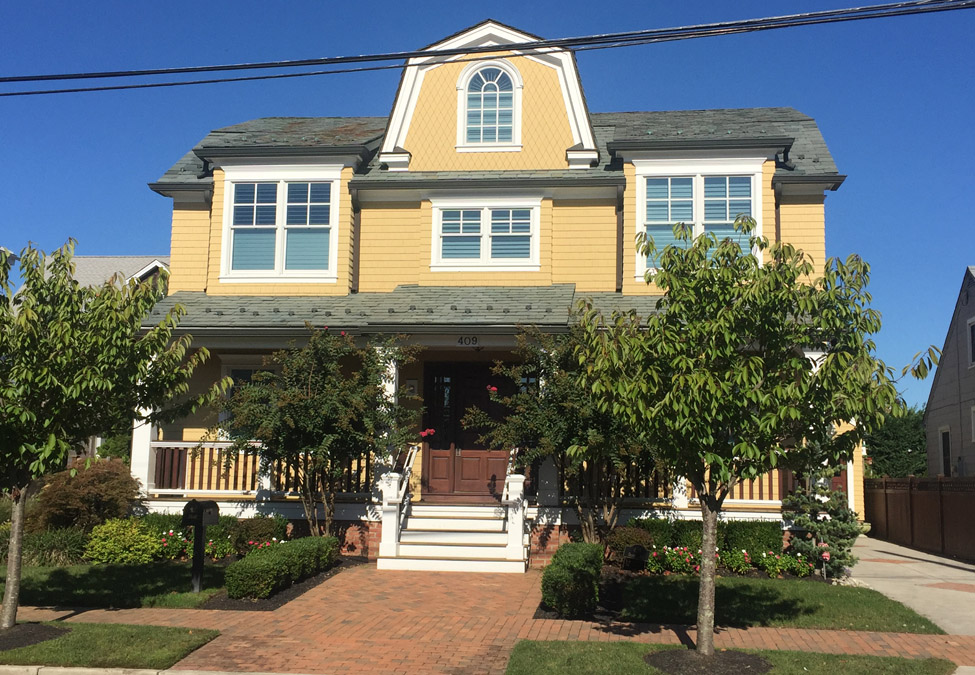 My wife and I have built several custom homes and when we set out to build our beach house we knew exactly what we wanted.
We met with Peter over labor day weekend and explained to him that we wanted a home with a Martha Vineyard feel to it along with certain living requirements on each floor. As a result Peter's first rough draft was right on target with what we had envisioned. The project was scheduled for fall 2008 and all approvals were completed on time.
My wife and I are extremely pleased with the design of our home that Peter has provided and would certainly recommend others to follow suit. If you need additional information please feel free to contact us through Peter.
Steve and Lucy Paccione
September, 2009
---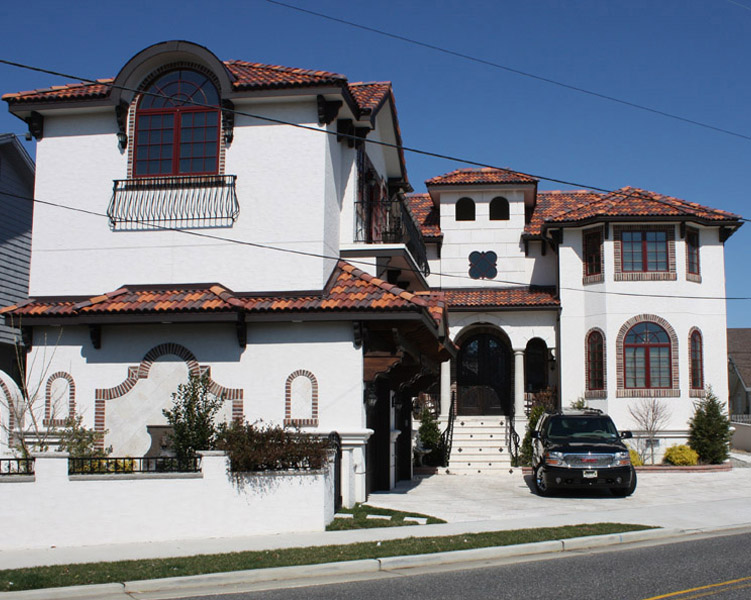 Peter and his staff designed an 8500 square foot bay front home for our family in Longport, NJ.  The project presented many challenges for even the most experienced architectural firm… an oversize irregular lot with multiple water view opportunities; our desire for a completely custom old world Tuscan Villa design incorporating our families unique needs; and significant structural complexities related to an open floor plan, an oversize central twenty foot high foyer and multiple varied ceiling heights.
The end product is absolutely spectacular.  Peter and his staff worked with us on multiple modifications of the floor plan until it worked for all our needs… and just as importantly they handled these multiple changes in a cordial and understanding manner; they researched window choice incorporating our desire for brick red true arch transom windows with weather/wind resistance appropriate to a bay front location; they designed a hidden central flat roof, framed with prefabricated trusses to increase ceiling height without compromising the aesthetics of the home;  they gave me my wine cellar, my wife her yoga room and our children their home theater… in short they gave us our dream home.
We have built several homes previously and worked with other architectural firms.  We can give no higher recommendation than to say this… Peter and his staff worked tirelessly to give our family the custom home we wanted… they did so in an extremely warm and engaging manner and with maximal time efficiency… and they delivered in the end an unbelievable product.
Dr. Stephen Zabinski, Diane Judge
---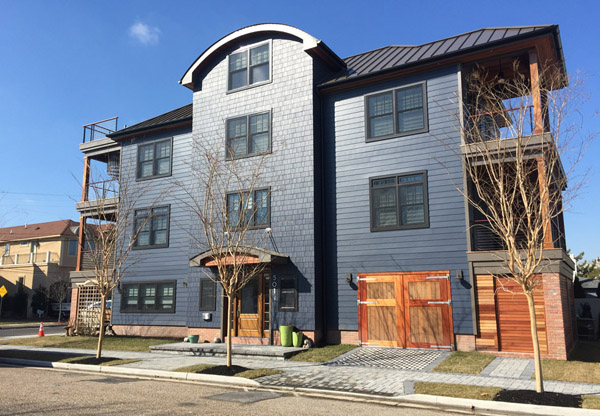 Working with The Peter Weiss Architectural Firm made the potentially stressful process of designing a new home actually enjoyable. While dealing with our ever changing ideas and needs, they both listened to us and guided us in the right direction without tossing us down the stairs! The Weiss Team anticipated our questions and answered them tirelessly. We are extremely pleased with our final design and gained two friends as a bonus. We highly recommend using Peter and Andrea for your project.
Karen & Carmen Rone
---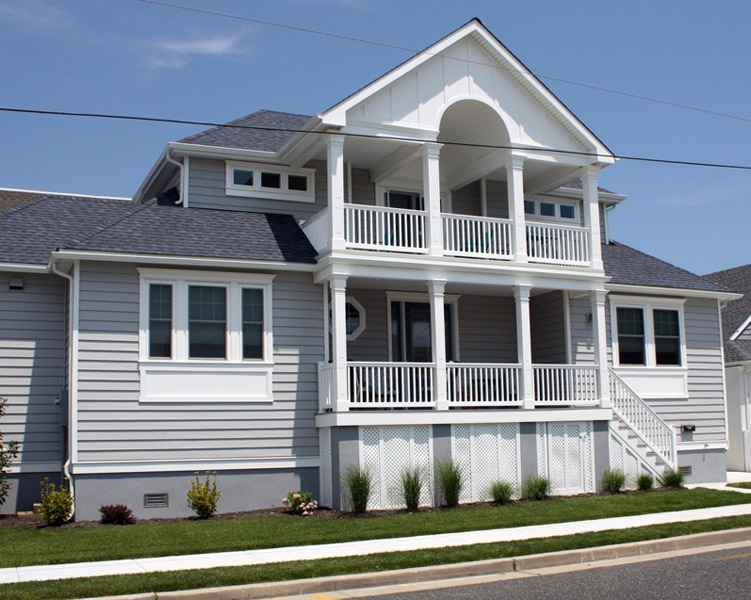 Dear Peter,
We wanted to write to you to let you know how thrilled we are with our new home.
From the very beginning, you seemed to know exactly what we wanted to do in our new space.
We lived at the property for over 17 years in a small rancher and the time came to tear down our home and rebuild.
You were able to utilize the space we had to accommodate our master suite and bath on the first floor and 2 lovely bedrooms with private baths upstairs. We absolutely love the outside areas with our gorgeous decks. We never had to go for a variance and the township approved your plan easily.
Also, we were happy that you helped us picked the type of exterior siding that we used. It's so much nicer than what we've been seeing on other new homes.
We had a great experience and found you and your staff very easy to work with and making appointments was never a problem.
We would gladly recommend you to anyone we know who is looking for a highly competent Architect.
Sincerely,
Brian and Diane Katz
---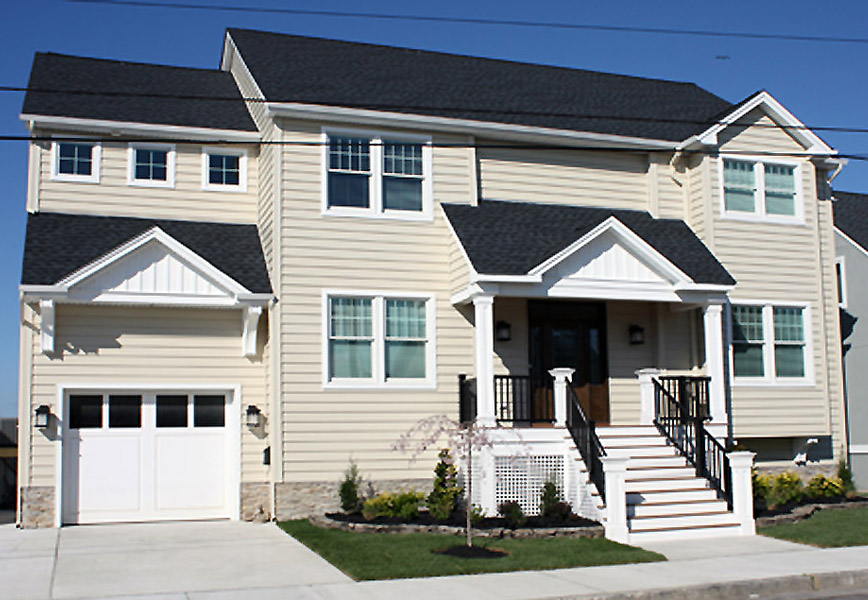 We have known Peter and Andrea for a long time, and through the years we have worked with their plans and witnessed their work on many local successful projects.
From the initial planning and design of our new shore home to the finished product it was a pleasure to work with Peter and Andrea. Throughout the process they were very attentive to our needs, and timely in the delivery of their plans. In our new home we were looking for a minimal design laid out to meet our family's needs and our style of living. Having been in the home now for over a year there is nothing that we would have changed.
Thank you Peter and Andrea for your care, your professionalism and your attention to detail.
Dottie and Art Ponzio
---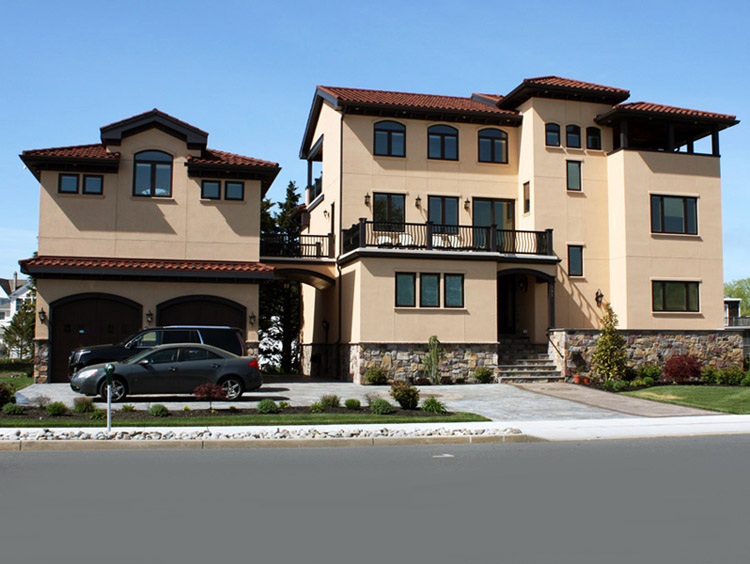 Peter Weiss, Architect, was highly recommended to us by friends who had Peter design their beach house. We loved the Mediterranean style that he had designed for them.
This was the look we wanted for our retirement home in Cape May. We wanted very specific floor designs, room positioning and porches that we had in mind and knew they would be a challenge.  However, Peter and his staff worked diligently with us to create our beautiful home. As Cape May is an historical town, there were many building restrictions and building codes. Pete and Andrea attended board meetings with us bringing detailed illustrations and visual aides. They were also instrumental in obtaining our variance and permits that were crucial for the home design. Our builder commented several times throughout the project on how detailed and precise the drawings were helping him to complete the home.  We truly appreciate the time Peter and his associates spent to achieve the look we wanted. There is not a day that goes by without someone stopping to say how beautiful our home is.
Very Truly,
Vic and Mea
---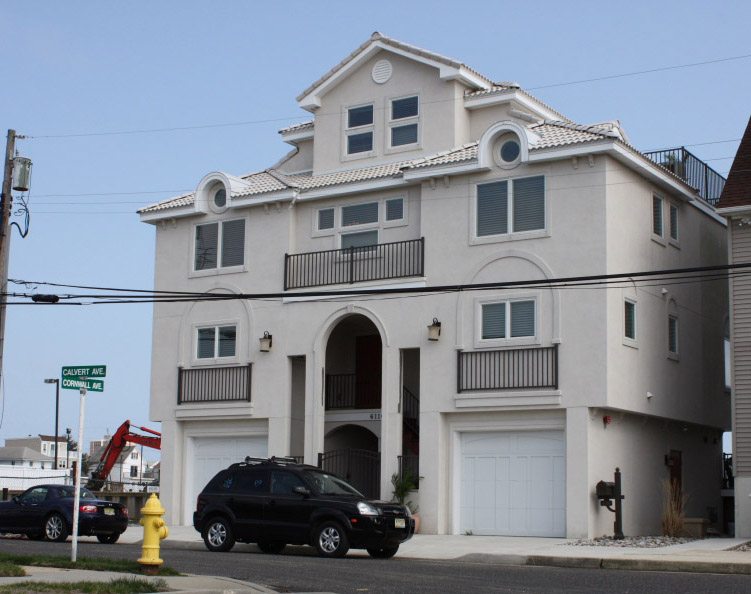 Please accept this letter as a heartfelt thank you for your help and guidance in the design and construction of our new home. John Van Duyne recommended you to us, and we are very greatful to have had the opportunity to work with you.
The suggestions and refinements you made to our plans made such a wonderful difference in the final outcome. From day one, you both listened and understood our desires and dreams, and then created a plan to include all aspects of our requests. Your calm and intelligent demeanor helped make a stressful time quite enjoyable, leaving us with only good memories about the whole process.
But the ultimate joy comes from appreciating the flowing design and comfortable living that we enjoy now, thanks to your insightful analysis and experienced eye.
We will emphatically recommend your services without reservation to anyone considering construction or renovation.
Dee and Victor Frankel
---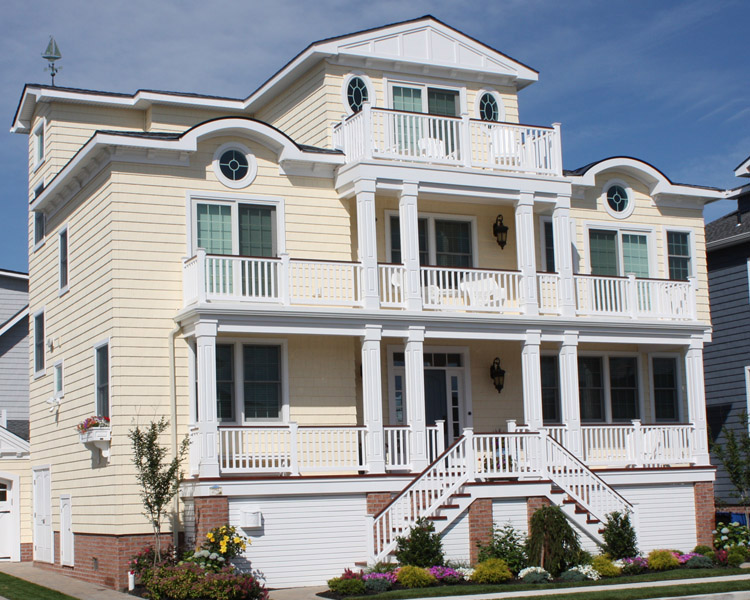 We are extremely appreciative of the work that Pete and his team did on our behalf. Given the limited lot space in Longport, it seemed a monumental feat for an architect to work in a pool, porches in the front and back, a garage and enough parking while still giving us the inside living space that we desired. Pete worked with us through several iterations to utilize every bit of space on the property and ultimately gave us a home better than we could have ever dreamed of.
Now that we have spent some time in our new home we could not have imagined that it would have turned out as great as it did and would not change a thing. We would enthusiastically recommend Peter C. Weiss Architect to anyone looking to build the home of their dreams.
Thank You!
Teresa & Fred DiBona
---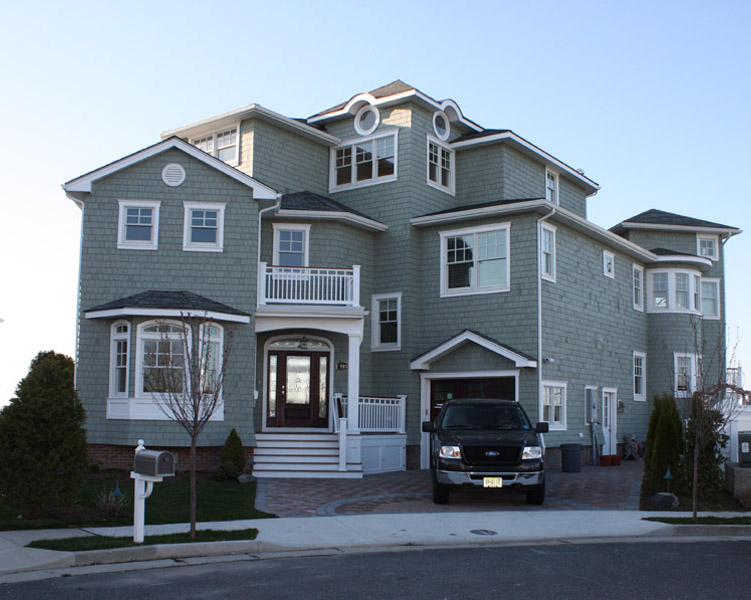 We can recommend Pete Weiss, AIA, without reservations! Pete had been recommended by a building inspector who casually mentioned to us that he had been in many new and renovated homes designed by Pete and was always very impressed by the comfortable flow of these homes. It was that recommendation that led us to work with Pete and his staff and we were not disappointed with the result. The first house that Pete designed for us, in Linwood, is the most wonderful home we have ever lived in.
It flows comfortably and there are many architectural details which add to the visual beauty and symmetry. During the design process, Pete and his staff were always open to ideas, creative, and very professional.
Recently, Pete has designed a second home for us, for a move back to the island. Somehow, on a bay front lot that seemed too small and too irregular to build on, a beautifully designed, lovely home emerged. Pete and his staff were challenged by the limitations and worked with us patiently until we were satisfied.
If you asked us to describe Pete in one word it would be talented. We recommend him and his team wholeheartedly!
Dennis & Marilyn Weatherby
April 9, 2009
---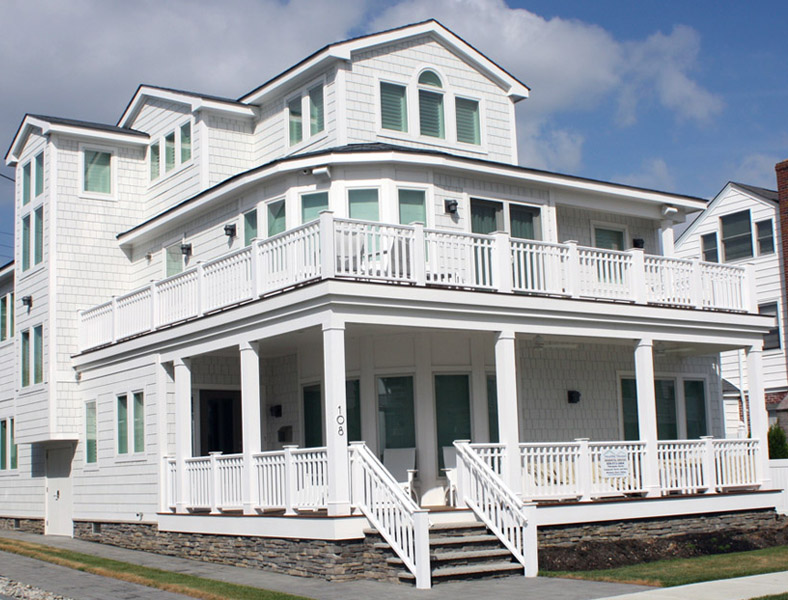 In 2011 we contracted Peter Weiss for the design of our new home in Margate, NJ.  Instantly, it was obvious we had made the right decision.  From initial design, timeliness, specifications, township approval, material selection, pricing and willingness to help answer questions both at the job site and during construction we could count on Peter every step of the way.  In meeting after meeting it was clear Peter and Andrea listened to every detail of our conversations, extracting with precision the critical details needed to insure the next revision met our expectations.  Peter's knowledge of building materials and specifications are impeccable, in addition to his intelligence.  As for Andrea her passion for the stylistic details and organized approach are what helped to make our home so special and unique.
As each Summer season approaches we look forward to another year of enjoyment in the magnificent home Peter and Andrea designed for our family.  We are grateful to have had the opportunity to work with them in the past and look forward to the next project on the horizon.
Laura & Jeffrey Gottlieb
---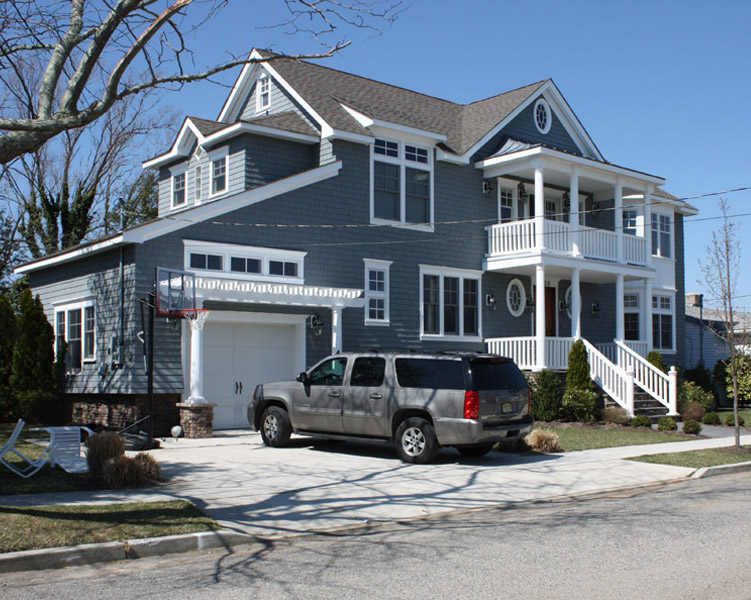 I am an attorney practicing in Atlantic City and I first met Peter Weiss, AIA, in the course of representing various developers before the local Zoning & Planning Boards. I found Peter to be very bright, honest and incredibly responsive to the planning and zoning challenges that arose during the municipal approval process.
After working with Peter, it was a very easy decision for my wife and I to chose him to design our new home. After being blessed with twin boys, my wife and I began the process of building a new home for our growing family – many hours and meetings later, Peter helped us create our dream home.
Our new home is beautiful and flows comfortably. We love living in the home Peter designed for us. Peter and Andrea's attention to detail, availability to listen and address our many on-going concerns with the design process, made it such a pleasant experience.
I cannot say enough about Peter and would recommend him without reservation.
Hank and Annie Rovillard
---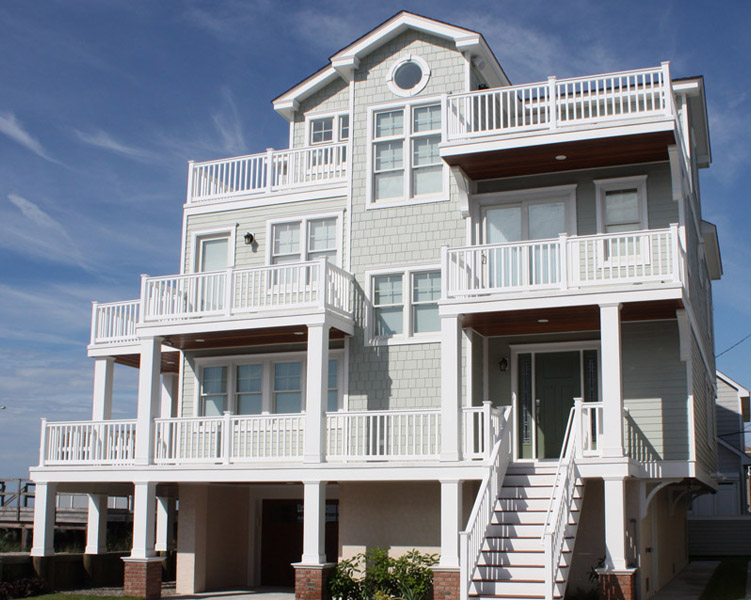 We have nothing but great things to say about Peter Weiss and the home he designed for us.  We had a vision for the type of home we were hoping to build and had several meetings with Peter to discuss our dream.  We provided him with a folder of various related ideas along with our commentary and he took everything and created something very special and perfect for us.
We have a space-constrained lot with wonderful views and wanted to maximize our living space, take advantage of the scenic location, and build a home that was architecturally interesting.  From the initial rough conceptual drawings through the final design, Peter worked closely with us and quickly provided numerous revisions as we adjusted the plan to meet various zoning requirements; not to mention our ever-evolving ideas.
We completed our home six months ago and could not be happier with the result.  Nearly every time we are outside, someone stops by to tell us how much they love it…  and we agree.
Michael Csuy & Linda Bronson
---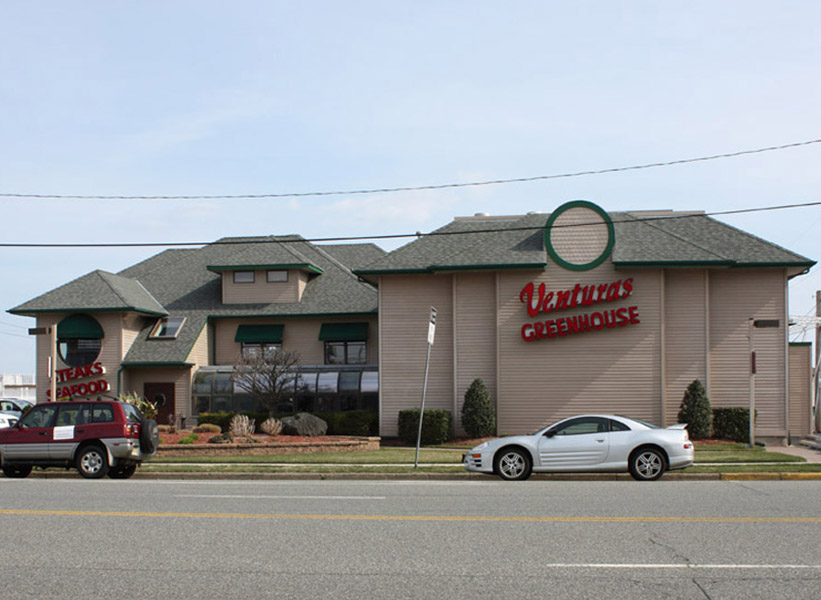 I have known Peter and Andrea for a long time. They have done architectural work for both my restaurant and home. I have always been exceptionally pleased with everything they have done. They were easy to work with, very professional, and finished in a timely manner. I recommend them to anyone I know with architectural needs.
Lou DiVentura – Owner, The Greenhouse Restaurant
---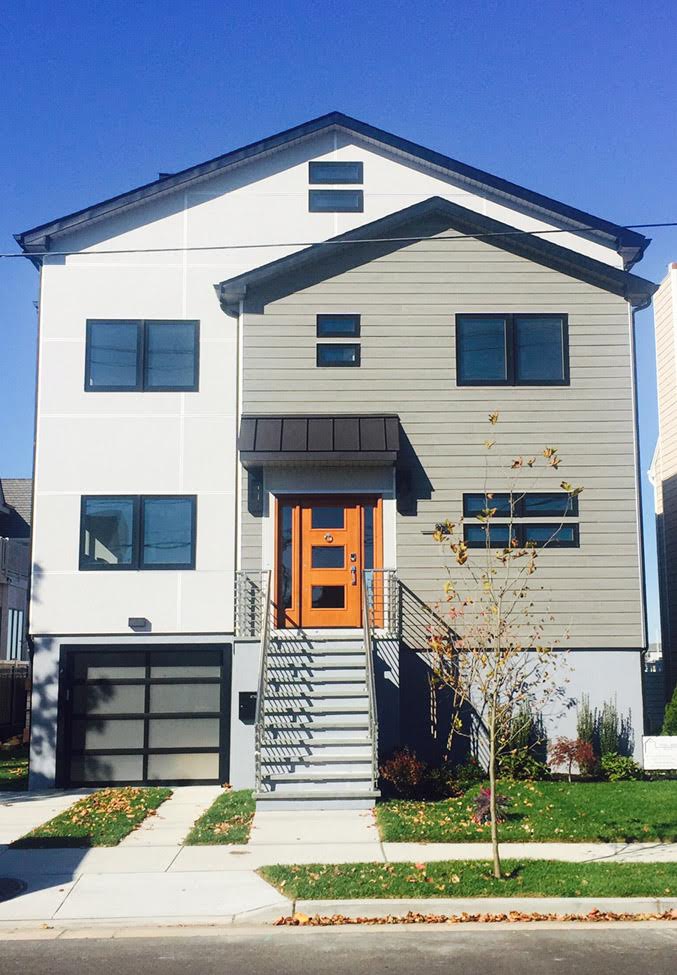 We cannot imagine going through the process of building a house on the bay with anyone other then Peter and Andrea of Peter Weiss Architect.
Hurricane Sandy left Margate and many other beach communities with a whole new set of issues when it comes to building a home along the water. To complicate matters these "guidelines/rules" are constantly changing, and can be different from one block to the next. Peter Weiss is beyond knowledgeable regarding these changes sometimes even before they occur. Peter grew up in Ventnor so he not only knows the players, but also has earned their respect. He is able to quickly get us answers when sticky situations would come up, in part because of those relationships as well as the respect he so clearly has in the field. He is honest, has integrity, won't steer you the wrong way, and tells you like it is when you want to do something that he knows just won't get approved.
Although Peter is a man of fewer words (then myself or Andrea) he is able to communicate complicated things in a way those of us without his background (most of us) can understand. Andrea was also incredibly helpful through this process, and was able to help translate my ideas into practical solutions fit for our needs. She quickly grasped our family dynamics, and was able to help me think not just about today, but our future in this home, which helped me to build a house that will grow with our family, not one our family would outgrow.
Building a house on the bay has not been easy, and both Peter and Andrea did everything they could to help us keep the project moving through all the necessary steps. When we needed them to make changes so we could get approval, and keep building they understood the urgency as if it was their own home and had those necessary changes made as soon as humanly possible.
Bottom line, besides being talented and knowledgeable both Peter and Andrea care. They don't just make you a set of plans and step out of the picture; they are an integral part of the house building process from start to finish. It has been a pleasure to work with them, and although I never want to build another house as long as I live, if I did there is nobody else I would even consider for the job. Happy to talk to anyone about specifics or show off our new home when it is finally finished (hopefully soon)!
Sandy and Robert Edelstein

---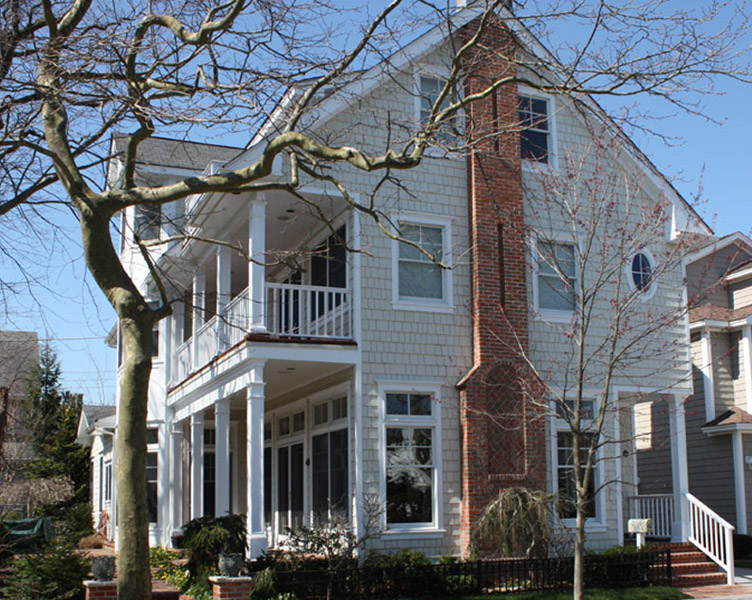 "Imitation is the highest form of flattery" … We've heard this many times since Peter Weiss designed our home.
After owning several homes, we found ourselves with the opportunity to build our custom dream home. As a result of having owned and lived in several different houses, we had more than a "pretty good" idea of what we wanted … we knew exactly what we wanted. This, along with knowing our builder led us to believe hiring an architect was simply a necessary evil. Building a house and a garage on a standard size lot in Margate however, presented many challenges that only an architect of Peter's caliber could conquer seamlessly. Pete's mathematical and technical insight along with his eye for upscale esthetics makes him a first class architect.
Peter Weiss designed our home nine years ago and still today we watch as the number of "drive by's" admiring his work remains steady. "Imitation IS the highest form of flattery!" Perhaps the most telling detail of Peter's professionalism and integrity is simply that long after the blue prints are put away, his presence and friendship remain. Peter Weiss and his firm have earned and deserve the absolute highest recommendation from us.
Maury and Laurie Blumberg